With the hundreds, if not thousands of website hosting providers out in the market, finding the right web hosting provider is perhaps one of the hardest part of getting your blog online because it has to be the right match. Otherwise, you'll be dealing with a lot of migrations and a never-ending cycle of bad SEO (search engine optimization). Sticking with only one web hosting provider is hard, especially when there's a lot of good ones on top of good deals out there. What if you're on a budget and is looking to get the most affordable website hosting for beginner bloggers? You do not need to do the dirty work because we have done it for you. If you are a beginner blogger with no background in all the techy side of the internet, do not worry. This list has been made for you.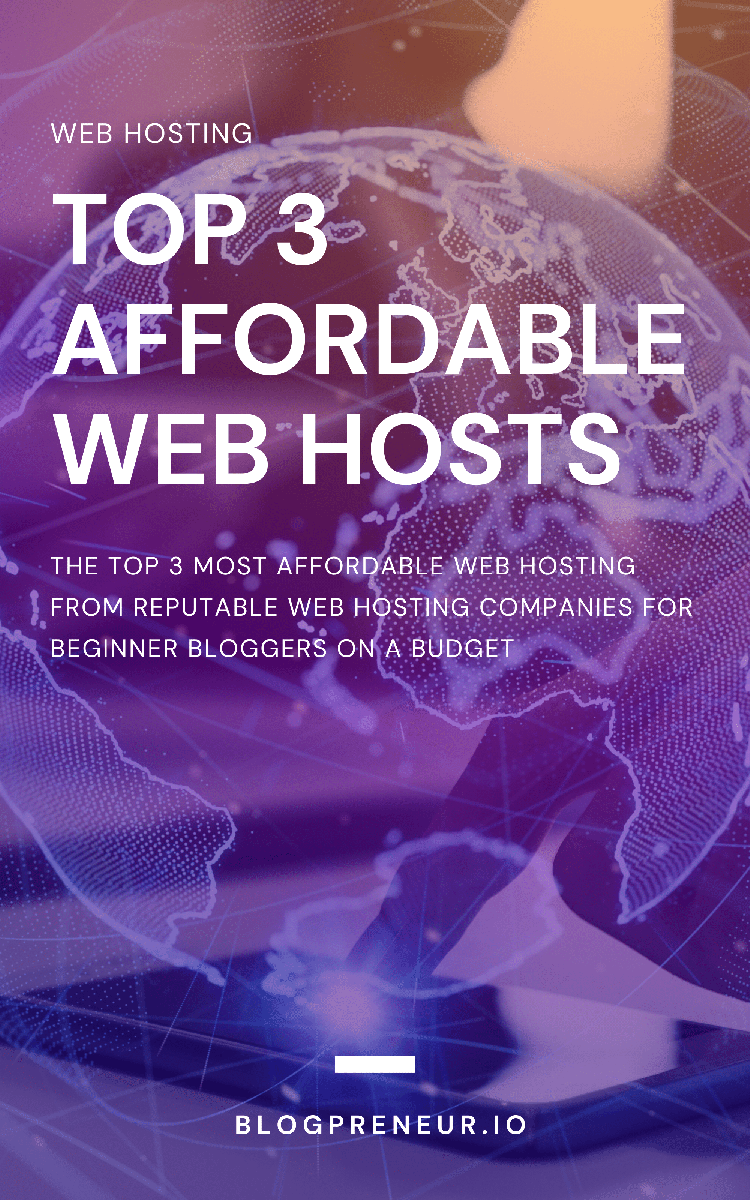 Why Affordable Website Hosting?
You want an affordable web hosting because you're in a tight budget or simply because you're just starting out and don't need all the bells and whistles of premium web hosting yet. One benefit that most web hosting services offer is the ability to start small and then later on upgrade as the need arises.
How Do I Get Good Affordable Web Hosting Deals?
There's a lot of competition in the web hosting market right now and because of that, these web hosting companies compete among each other by offering extremely cheap and affordable web hosting solutions to its potential customers. That's you!
So How Do I Know Which Web Hosting Company Is The Best?
Good question! To be honest, there's hundreds of reputable web hosting companies that offer great deals which makes it a little bit trickier to choose which one to go to. In this article, we will be providing the main points on what each has to offer and the decision will always be up to you depending on your needs so read on.
A Few Things To Consider On Affordable Website Hosting For Beginners
Keep in mind that these web hosting deals can vary from little to quite an extent in terms of pricing, storage capacity, bandwidth allotment, bundles included (e.g. domain, email, etc.), promo duration, and a lot more. Tailor your choice according to your needs. For example, in order to get the lowest pricing, you might have to lock in a 3-year contract with the website hosting company. On the good side, you won't have to worry about your hosting needs for three years and instead, just focus on your writing.